Our Middle School students have a wonderful opportunity to see their work published. Open Roads, our literary magazine, is looking for poetry and narrative fiction or non-fiction no longer than 2 pages, double-spaced and photography or fine-art (drawings, paintings, graphic designs, mixed-media, etc.) Parents, you may want to encourage your child to submit a piece of work. The deadline is April 8.
If you're the parent of a 7th grader, you may have noticed that the Pinterest app is now on some of the iPads. I am a crafter and DYI'er, so I thought we were getting the students to do some hands-on craft activities. However, it turns out that there's a board called "Girl Empowerment" that one HomeBase advisor wants her girls to add to!
As schools approach major breaks, like Spring Break, teachers tend to pull major units and projects together. The resulting crunch-time may lead to some stressful moments for students. Recognizing this, we encouraged our HomeBase groups to engage in a low-key activity that helps to alleviate stress. One such activity, in case you'd like to try it at home:
Hand out a piece of paper and marker to each person.  Ask everyone to quietly make a list, write sentences/free write and/or draw pictures of things that stress them out.  Have the students do this in silence for about 3-5 minutes.  If students would like to share out, have the students go around in a circle and share.  At the end, have students roll their paper into a ball and they can choose to slam dunk, shoot, alley- oop their stress away!
One of our 8th grade HomeBase groups just finished up with a meaningful experience in Service Learning. They supported local efforts right here in Englewood, joining forces with Friends of the John T. Wright Arena in hosting a Skate-a-thon at Mackay Park.  The funds raised are being used for the John T. Wright ice rink to help maintain public access. Through their efforts, the HomeBase girls were able to donate over $800.00, donated by Middle School students, and many of our kids enjoyed hours of skating! The opportunity to present to the Englewood City Council on March 22 along with student representatives from other schools is terrific.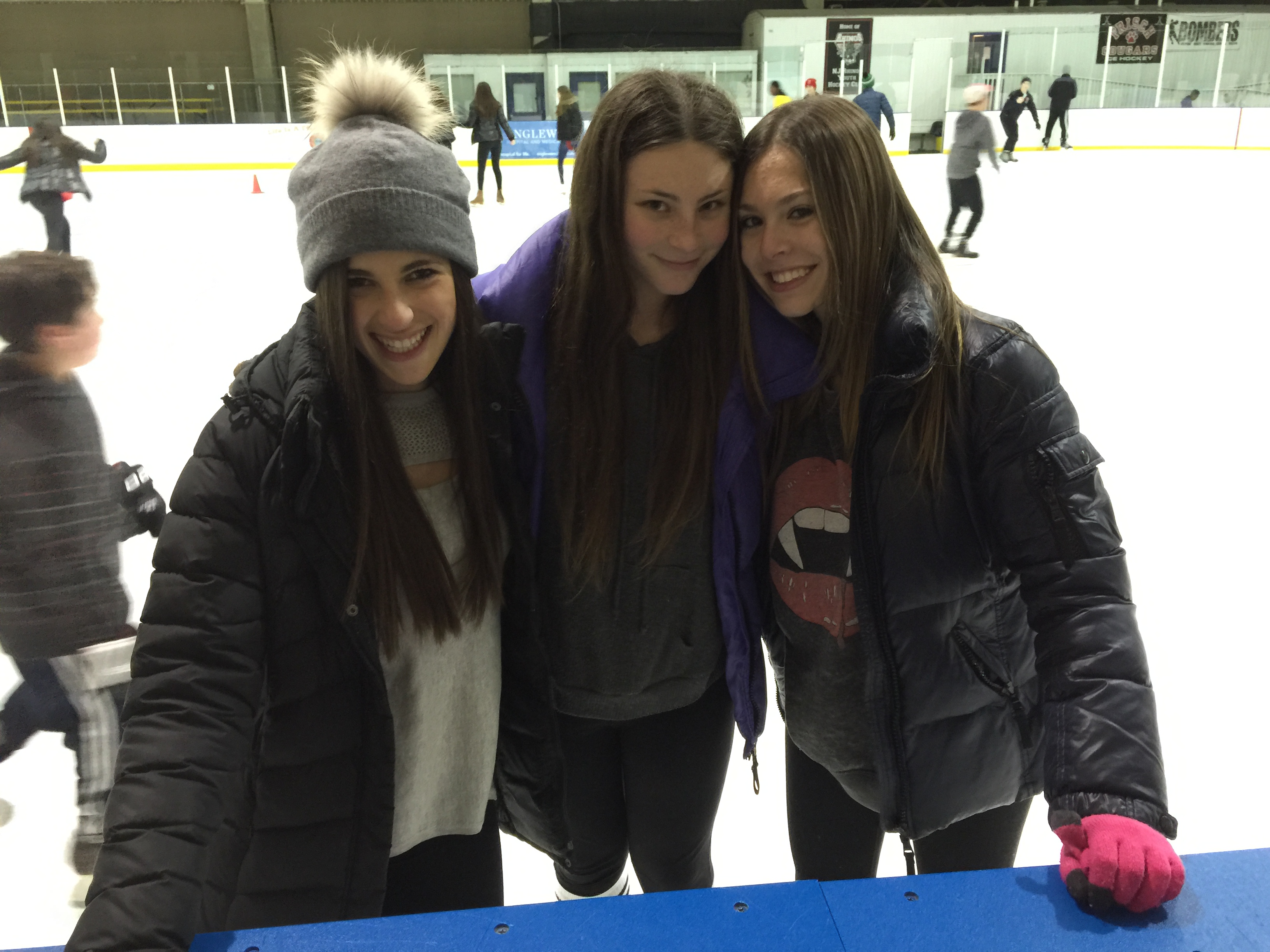 Dr. Brown, the HomeBase advisor, wrote: Dwight-Englewood's eighth grade HomeBase Advisory curriculum includes a focus on service learning.  The skate-a-thon was a terrific opportunity for my advisees to do a collective project around community engagement, community space, and community building by lending their support for improvements to the local ice rink at Mackay Park.  Leading up to the skate-a-thon, my HomeBase group discussed with some seriousness the need for town communities to have access to public recreation centers, and they were enthusiastic about taking on the work.  In addition to collecting sponsors for their participation, the girls devised a plan to promote the event to other students in the Middle School by sending e-mails, placing posters around campus, making announcements during Middle School assembly/HomeBase times, as well as by organizing a sign-up table during Middle School lunch.  We found that the participants' active involvement provided wonderful leadership learning for the girls in the HomeBase, which is one of our objectives.
Here's a ShoutOut to Kirin Mueller '20, who has officially qualified for the 2016 New Jersey State Geography Bee! This Bee will be held on April 1st. Kirin has a chance to go on to the National Geography Bee in Washington D.C., which will be held in May.
Finding one's passions in life is not always easy nor does it always follow an expected path and trajectory. At a recent Assembly, our Middle School students had the opportunity to hear from some Upper School students. Chris, Claudine, Robyne, Erika, Lucy, Hartej, and Junlin are all senior Focus students and shared their individual and unique ways they found and have pursued their passions through school.