Folks,
It's October already, and the month of September has flown by, filled with a wide array of activities, trips, and experiences. We are all settling into the rhythm of school. Each MS grade has its own exciting update (see below for details).
And an important safety reminder:  Do NOT DropOff your child(dren) in the middle of our campus driveway(s) and/or onto E. Palisade Ave. or N. Woodland Street. Our students' safety remains our top priority; risky DropOff places our students at risk. Campus driveway DropOff also greatly impedes morning traffic flow. Please be attentive to and respectful of traffic flow directions given by D-E Facilites/Security team members.
Sixth grade is off to a wonderful start! The students are working diligently in all of their classes, and everyone is looking forward to some traction in October. Last week, the grade ventured off on our overnight field trip. Students enjoyed team building activities at the Sono Field Club, IMAX movies, behind-the-scenes tours, crafts at the aquarium, and an afternoon of bowling together the next day. In social studies, students have begun their study of early Hominids and have taken both their first quiz and written their first paragraph. They will continue to develop their understanding of early humans as they gear up both for the trip on Friday, October 20 to the American Museum of Natural History (AMNH) and their Hominid Projects. (Please note, a separate Email about the AMNH field trip will be coming to parents/guardians soon, from Grade 6 Dean Tasha Urbanowski.)
In science, Grade 6 students reviewed the scientific method and were introduced to theories and ideas of Evolution. Students will be doing research for their Evolution Revolution iMovie and completing a lab at AMNH, which ties in with what they are learning in social studies. In English, students have read two short stories — "Raymond's Run" and "Through the Tunnel" — and they are working through the writing process for their first analytical paragraph about "Raymond's Run." Students practiced brainstorming, outlining, drafting, revising, and peer editing this piece. Math 6 started the year with a review of estimation with decimals using all 4 operations. Students then solved actual problems without estimation. They have since started a unit on ratio and proportion. Advanced Math 6 started the year with a review of pre-algebra concepts. The students have already started presenting problems to the class, having discussions, and sharing alternate ways to solve. Advanced Math 6 is presently working on changing ratio concepts. Lastly, Hyper Math 6 is working on solving equations and solving problems related to sequences. They are also getting to know their calculators, so they can use them intelligently. We hope your son or daughter continues to share about all of the exciting things happening at school!
 Grade 7 has had a great start to the year.  At the end of September, students and teachers traveled out to Shelter Island for their overnight trip.  On Shelter Island, students engaged in various experiences such as participating in team building and low ropes activities, visiting the Cornell Institute, encountering birds of prey up close, and kayaking.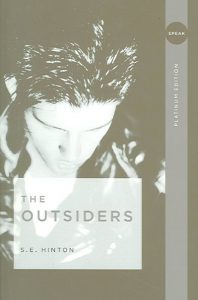 Back at school, classes also started to dive into their curriculums.  In English classes, students had the opportunity to place a character on trial, from the S.E. Hinton novel the Outsiders.  They have also been further developing their grammar skills and using the writing process to compose their first essay of the year.  In social studies, students are completing their geography game design projects.  In this project students were tasked with creating a game that would help teach students basic geography in a fun and engaging way.   They will also begin their first current events assignment this week, as they begin to explore the happenings in the world around them.  CP Math is finishing a unit on ordering fractions and decimals and next they will move onto adding and subtracting them.  Science completed their measurement unit and is moving on to their water quality unit.  In this unit, students are preparing to visit local water sources to test various indicators such as the pH, nitrate, phosphate, and salinity levels.  With this information, students will perform an analysis on the water quality issues affecting our local water sources and move on to coming up with some creative solutions.
The eighth grade has already had an eventful fall. In addition to going on the SEEK trips last week which focused on leadership skills, students have been busy in the classrooms. In history class, students learned about the impact of the Guttenberg printing press and explored the importance of the written word. Students discovered that the Information Revolution propelled the Renaissance, Reformation, and the Scientific Revolution. This knowledge has prepared them for their upcoming PBL which will task the grade with creating a History of Science textbook. Working in tandem with the history teachers, the science teachers have created an Astronomy unit which discusses the accomplishments of Aristotle, Newton, and Galileo. Using StarLab, an inflatable planetarium, students will experience how the great thinkers of the Scientific Revolution used observation to understand how motion is governed in our world and in our universe. The theme of careful observation has also been stressed in Math class. Students have been discovering patterns and constant rate of change by collecting data on how shadows are affected by the height of objects as well as how volume is affected by pouring water into different shaped vases and cups.  Finally, English students are recovering from the devastating ending to Of Mice and Men. Throughout the reading of this novel, students took a closer look at disenfranchised characters which helped them prepare for a literary essay on characters' traits, choices, motivations, and changes.