Message from Kathy Christoph, MS Principal
It continues to be an amazing year of learning for our Middle School students! With our small class sizes and such wonderfully engaged students, we are able to deliver a personalized curriculum and a rich array of experiences that fit the nature of our students and stretch them to reach new academic heights. Thank you for your continued support of Dwight Englewood and of education in general; your involvement is a huge factor in your child's success.
The last of the cold weather is finally beginning to disappear and the newness, warmth, and freshness of a new spring season is beginning to unfold. The entire school community is energized by the promise of warmer temperatures, new growth, and beautiful weather!
As we move into spring, all three grades are taking a look at Mindset and how we can affect our own change.  Students will explore fixed and growth mindsets.  Hands on activities, as well as group discussions, are a part of this unit and allow students to consciously develop a growth mindset, which will lead to greater success in life and a healthier sense of self. Students will also be preparing for their Student as Learner Conversations that will be taking place in May.  These conversations take place with the HomeBase Advisor and they are an opportunity for your child to reflect on what type of a learner they are and to lead a conversation with their Advisor.  Student leaders will be sharing pointers and suggestions during the first two weeks of May with their peers in HomeBase.  This is a wonderful experience for both our students and their advisors to reflect on the past year and to celebrate and identify strengths.  Students walk away with a better sense of their learning style, having had an upbeat and engaging conversation.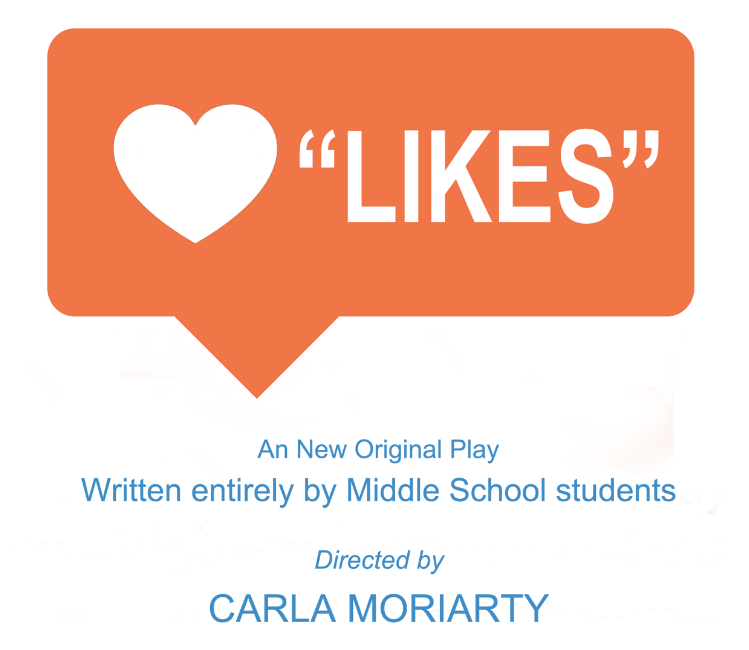 The cast and crew of the Middle School play, "LIKES",  is gearing up for their May 5th & 6th performances.  Reserve your tickets today –Click here for the "LIKES" ticket order form.
The Middle School Arts Council will be helping promote the play, upcoming Middle School Arts Festival and end of year Talent Show. And our Chorus classes are finetuning their numbers, as well as their costumes.
The Middle School Health and Wellness team is geared up and ready to end the year in a positive fashion through exciting courses that they will be offering such as Sticks and Rackets, Cooperative Games, and Creative Games. The Health and wellness team will also be completing the spring edition of the Fitness Gram assessment in which students are measured for flexibility, cardiovascular endurance, as well as muscular strength and endurance (upper body and core). The scores of the spring testing will be compared with the results of the fall analysis, and then given out to each student to share with their parents.
Write Night is fast approaching! The English Department has invited interested Middle and Upper School students to share their work at our traditional spring edition of Write Night, Wednesday, April 26 at 4:45. Because April is National Poetry Month, we like to devote this event to poetry. The group starts out enjoying cookies and juice for a bit, and then we'll start sharing at 5:00. We should finish by 6:00 or a little after, in plenty of time for the late buses. This is a wonderful opportunity for our budding poets to publicly share their works.  See above for photos from earlier-held poetry readings, including the 8th Grade Poetry reading in Imperatore Library this week. And if you have an opportunity to walk through Umpleby Hall, you'll notice lots of poetry up on our walls and in the stairwells.
Lastly, a note that next Thursday, April 27th, the GSA (Gay Straight Alliance) of the Upper School will be running our Middle School Assembly. The assembly, much like the Black History assembly, will consist of some personal reflections, some LGBT definitions and history, a couple of spoken word performances, and video clips. This assembly will help our students better understand one aspect of how our school embraces diversity.  As Josh Goodman wrote, "When heterosexual and cisgender youth learn about gender and sexual diversity, they are more likely to accept or embrace LGBTQ people. More acceptance and less bullying, besides being good in their own right, also mean that LGBTQ youth may feel safer coming to school and may experience better academic outcomes."  Click here to read more from the national organization GLSEN.
Hug your child, and go Bulldogs!
Kathy Christoph
MS Principal