Folks,
With less than a month of school left, students and adults alike all can see the end in sight. Of course, in order to get there, the traditional "May Dance" has begun; we are all jitterbugging, twisting and shouting, and cha-cha-cha-ing our way to finish up projects, squeeze in one more lesson or unit, figure out stuff for next year, and preparing to say good-byes. For some, it is a goodbye to the Middle School as they move to the Upper School or to other school communities. For others, it is saying goodbye to familiar teachers and HomeBase groupings. Closures can bring up many conflicting emotions in your children. Routines, schedules and faces will change. Author Lisa Wells (Wonder of Children, 2013) offers some sound suggestions that parents can do to help:
Look back – Literally, look back at photos, documentation, class books and journals. Notice what things looked like and sounded like earlier in the year. Children often notice the physical growth they see in pictures or how the arrangement of the rooms have changed. Dig deeper as you inquire about what they remember, how they felt, how they might tackle the same project or question now.
Make notes – At home, make a list of your family's top 10 events or accomplishments of the year. Make a poster, a list or a video to share and plan a small celebration!
Keep it consistent – Change will come soon enough. Keep the same home routines and expectations. There will be plenty of days to be "slushy" about routines and sticking to what provided the structure and boundaries all year. Consistency will stabilize things if they are starting to unravel.
Celebrate – Most importantly, at home, set aside small blocks of time to celebrate accomplishments by sharing work, making a special meal, or having a family party that recognizes the hard work over the year and looks ahead to a summer of reading, adventure and fun!
Speaking of that first tip ("looking back") — Bravissimo! to all our students who participated in both The Lion King, Jr. earlier this month, and, the Middle School Spring Arts Festival just last night. The photos included here do not quite do these events justice, but they will hopefully help to capture a sense of the energy and inspiration present in our Schenck Auditorium and Klein Campus Center.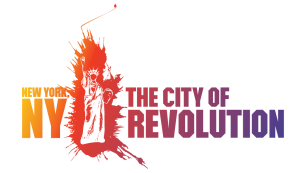 With an historical and inspired performance theme of "NY, NY: City of Revolution" by our Show Choir and Middle School Choral ensembles,  and a superb showcase of 2-D and 3-D visual artwork (see below), the MS Spring Arts Fest was a feast for the eyes and ears. And to say that I was so touched by the grand finale, which included MS Show Choir alumni from the past 10 years, is an understatement. I am humbled to have been honored in this way, and thank you for this wonderful memory.
Make the most of the last few days of school – it has been a busy, productive and positive year. The work we've done every day—at home and at school– will provide the foundation for a smooth change that will benefit children as they move to the next chapter of life!
Hug your child, and Go Bulldogs!
Kathy