Message from Kathy Christoph, MS Principal
Folks,
With the school year drawing to a close, we have turned our attention to the importance of closure in the lives of our young adolescents. Soon your child's schedules and routines will change. Summer break is coming, and with it comes change. Change can be hard, especially for youngsters. Your child may be experiencing a range of emotions: sadness, joy, irritability, happiness, a sense of dread, a sense of excitement. These are all normal. Take time with your child to talk about the school year, the successes, the challenges, and the growth. Help them navigate this transition; it helps to build confidence and resiliency. Enjoy the summer months with the different routines and rhythms!
Summer is a perfect time for our students to catch up on their reading.  The English Department, with help from Chair Fred Daly, has issued its "Community of Readers" books list for this Summer 2017.
For the Grade 6 Community of Readers list click here.
For the Grade 7 Community of Readers list click here.
For the Grade 8 Community of Readers list click here.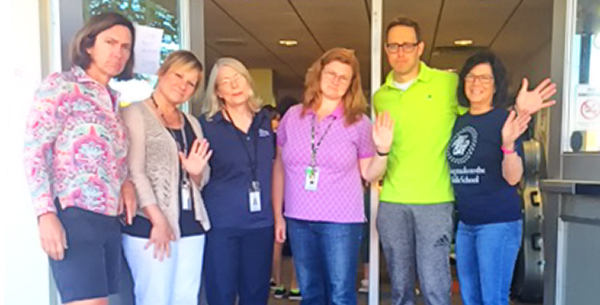 And from all of us here in the Middle School Office: It's a bittersweet time for us all!  THANK YOU for choosing D-E as the school for your children. It has been a wonderful year. We hope your summers are filled with laughter, fun, and family. See you in September!