HEALTH & WELLNESS UPDATE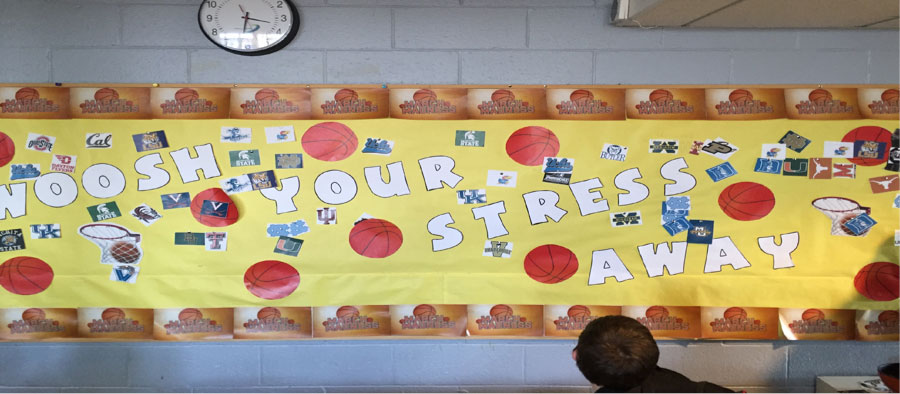 This past Monday during morning meeting, the Health and Wellness team presented their March wellness theme.  The theme entitled "March Madness: Swoosh Your Stress Away" focuses on the benefits of exercise as a tool for stress relief.  Students volunteered to read aloud stress relieving tips and benefits associated with exercise and physical activity. Students were also asked to make predictions on winners for the NCAA men's and women's basketball tournament and post their vote on the bulletin board in the Umpleby lobby. So far, it appears that UNC, Duke and Michigan State are early frontrunners!!!
Also, during recess, students will be encouraged to "swoosh their stress away" and compete in a free throw tournament that mimics the NCAA brackets. A bracket will be posted in Umpleby and a winner will be crowned prior to Spring Break.  With the Spring weather approaching, we encourage families to get outside and shoot some hoops or do some sort of physical activity together in whichever form they choose!
This slideshow requires JavaScript.