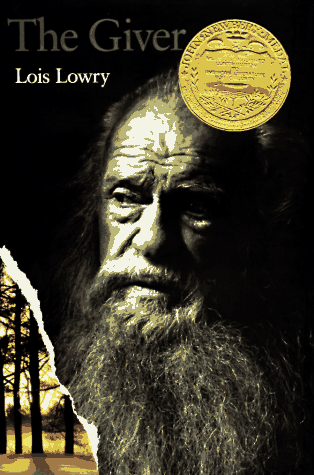 6th GRADE: The sixth grade is working diligently to prepare for one of our annual capstone experiences: Egypt Day. In social studies, the students are rehearsing and planning for their performances on December 15 (Parents are invited to see performances from 1:00 – 2:00 pm that day). Last week they were happy to have Glenn Stott, a professional actor, come in to help polish the delivery of the scripts. In science, the students are finishing up a chemistry unit with two pH labs. Students will also be discussing the process of mummification in preparation for Egypt Day.
In English, the students are reading Lois Lowry's The Giver. This is their first book they are reading on the iPad app AR360, and they are using this app to track the theme of individuality. The annotations they find help to support their current analytical writing piece.
In Math 6, the students continue to work on percentages with these objectives in mind: expressing part of a whole as a fraction or as a percentage, relating percentage to fractions and to decimals, expressing one quantity as a percentage of another, finding the whole or a percentage part when given the value of a percentage part, and solving word problems which involve percentage. In advanced 6 math, the students took a re-do of the first practice test and everyone improved significantly. They are now balancing their time between solving problem sets and exploring math puzzles.
Lastly, in Hyper Math, in addition to working their way through problem sets, students solved the problem of finding the steepest set of stairs on the D-E campus. After much data gathering, students are preparing to present their findings.
7th  GRADE: In English, students completed reading their dystopian novels where they annotated for story elements and discussed themes including identity, beauty, and betrayal and the novel's connections and commentary on our world. Students are also in the process of writing their own dystopian short stories.
The 7th graders are working on an exciting conflict project in social studies. Students were  given the opportunity to choose from a variety of project options, where they will have to use what they have learned about feudal Japan and the Samurai to create a project that teaches why people fight. Project options include a comic book, museum exhibit, soundtrack, video game proposal, newspaper, and character art book.
The Math 7 class is finishing up work on integers (Adding subtracting multiplying and dividing both negative and positive numbers.) In Advanced Mathematics, the students have been working on simplifying algebraic expressions. In Hyper Math, we have been working on matrix operations and solving systems of equations using matrices.
8th GRADE: First of all, the 8th grade would like to thank all of the parents and visitors who came to the Living Wax Museum before the Thanksgiving holiday.  The students were especially excited to share their knowledge with our school community. The header 'slider' above shows just a few photos of the famous individuals represented.
When we returned from break, the 8th grade traveled down to Philadelphia to see Independence Hall and the Constitution Center.  We used this experience to usher in our exploration of our country's founding documents: The Declaration of Independence and the U.S. Constitution.
Currently in science class, students are discovering weather systems and patterns and in math class they are continuing to work on graphing and understanding slope.
Finally, in English we are wrapping up our reading of Ray Bradbury's classic, Fahrenheit 451.