Grade Level Updates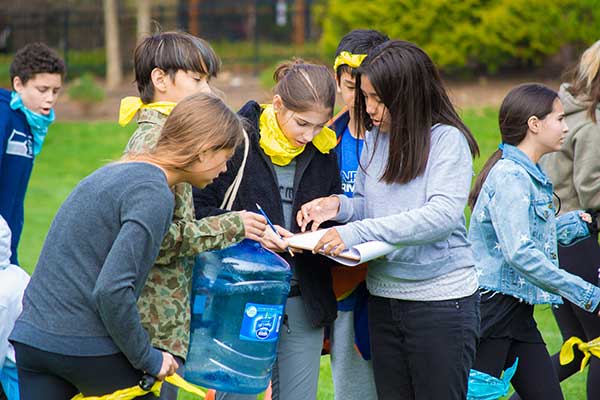 In the World Language classes, our 6th graders are learning about clothing vocabulary and creating presentations in the target language about their favorite outfits for each season.  Our 7th graders are learning about boot verbs in the present tense. They are creating family trees which will include a creative narrative describing their artwork. Some of our 8th graders are learning the irregular past tense "el pretérito" and learning how to order a variety of food items from a comprehensive menu list. Others are learning the future tense and creating an invention "Mi invento del futuro" that will help to conserve our planet. Our 7th  Latin students are finishing editing their PBLs. They are also learning the tense systems based on the infinitive and perfect stems. Also, they are learning how to use the perfect and imperfect tenses together. They are singing the third declension and studying Roman theater.
In Studio Art 7, the young artists are busy creating Disney-themed sculptures for the Spring Arts Festival. In Studio Art 6, we have launched the City Design Remix PBL. Today we welcomed Matthew Bilow, a local architect, who visited with the students to speak about and show real world examples of collaboration and design process.
In Social Studies, our 7th graders did a UNHCR-designed refugee simulation on Graham Field.  By experiencing this unique group exercise in which they took on different types of refugee personna (see photos above) , and through their work illustrating a children's refugee book documenting one refugee's story, the students can share the moving stories, struggles, and challenges that refugees face today.
Our 8th graders enjoyed a visit today from The Seeing Eye, which was facilitated by Ms. Sims' HomeBase as part of their service learning projects (see photos above).   The students clearly enjoyed learning about this worthwhile organization, which trains and provides service companions to people with significant vision loss. At the end of the presentation our students presented the representations with a donation check.  Happy smiles and wags all around!