Community Times and Student Leadership
When you were here for Conferences, you probably spotted the table that was selling bracelets and raffle tickets. One of our HomeBase groups wanted to support their fellow classmate, Charlie, and decided to raise money in honor of him and donate it to Strike Out Leukemia.  They planned out and ran a fabulous bake sale during the week and have been selling the bracelets and raffle tickets.  They have an admirable monetary goal; however, even more importantly, they are learning about empathy and about giving to others.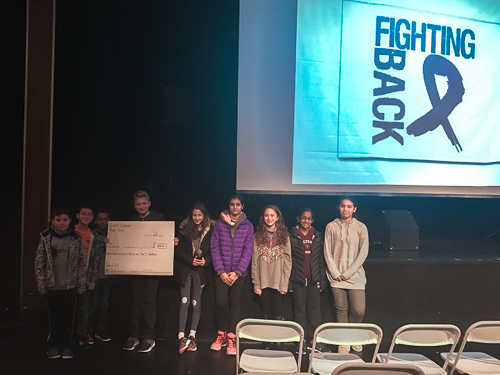 Writing is an important communication skill and is highly valued here at D-E. One way we showcase our students' works is our Write Night…an afternoon of students sharing their written work by reading it to an audience. If you'd like to read more about the event or see some photos, click http://deblimp.blogspot.com/2016/11/write-night-fall-2016.html
Our Field Day Committee is up and running, and busy planning our annual Field Day in June. This group plans out the activities, rides, events and friendly competitions that celebrate and bring closure to the school year.