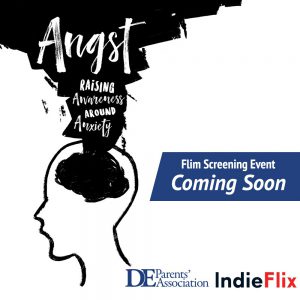 Our Lead Advisory Group, along with Dr. Mirangela Buggs, recently facilitated a professional development day with the Middle School faculty focusing on engaging in difficult conversations. In break out small groups, HomeBase advisors had the opportunity to discuss, reflect and share how we can continue to support our students, and each other, when navigating conversations around identity, power and other issues that arise in our social-emotional learning.  Our role is to help students think critically, respect differences and differences of opinion, while embracing diversity in our lifelong learning process.  As we get ready to watch the documentary Angst *, which focuses on teenage anxiety, and delve into HomeBase lessons surrounding Social Media and Peer Pressure, the work we have done as a faculty will allow us to have meaningful, thoughtful and productive conversations with our students.
*Continue the conversation: MS parents/guardians are reminded that they are welcome and encouraged to enjoy a film screening of Angst as part of a Parents' Association evening education event on Wednesday, February 28, 7:00 PM in Hajjar Auditorium.  Following the screening, a discussion will be led by D-E parents Trish Brown and Joey Levine.  Click here for details.
To learn more about Angst click here.