Community Happenings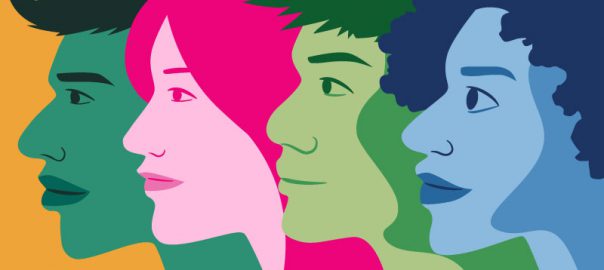 Along with our many leadership opportunities available to our youngsters as outlined in the Dean's Page this issue, we've experienced a wonderful increase of specialty groups for middle school students to join. Affinity groups, safe space groups, and specialty groups have mushroomed this year, all to the benefit of our young adolescents.
Affinity groups, or safe space groups, were formed this year because our middle school community recognized the need, and interest, for people to connect around their experiences as members of social identity groups, particularly those from historically marginalized or minority groups with respect to race, ethnicity and culture, religion, gender or sexual orientation.  Affinity/safe space groups can be a vital part of empowering members of minority or marginalized groups in diverse communities. They provide support for emotional well-being and camaraderie around common experiences.
The middle school supports periodic, lunchtime identity-based gatherings with adult support of these groups. This year, we started out with two groups: A Kids of Color (KoC) affinity group and a Gender and Sexuality Alliance (GSA) safe space group. The Kids of Color group is for students who have racial minority experiences— students of African descent, Latino/a studies, students of Asian heritage, biracial and multiracial students, etc. The GSA is a space for those who support diversity around gender identity and sexual orientation among middle school students. We have also started two specialty-interest groups: Club Etare and WISE (Women in STEM Education). Club Etare was actually initiated by an 8th grade girl and is based on the goal of older girls mentoring younger girls about life in general.