Want to know about inverse relationships? You might want to ask one of our 8th grade scientists; they have been measuring the height of shadows throughout the school day and recording the angle of the sun. They are discovering the relationship between the heights of sun versus the length of the shadow. This activity will connect to their work on understanding seasons as well as the different angles of the earth's rotation.  And you may want to ask them about Star Lab!!
Our 7th grade students are quite busy these days! In English, they're immersed in their dystopian story unit after finishing their first major essay on An American Born Chinese. In math, most of our youngsters are figuring out how to add integers and working with coordinate planes. The water cycle is a major focus in science right now. Each student is actively involved being a scientist by conducting water quality tests with water from a local pond, creek and river and making comparisons and hypothesis.  And if you pop into the social studies classrooms, you'll find the walls decorated with the cartoons that the youngsters created, depicting their growing understanding of bias, prejudice, and perspective.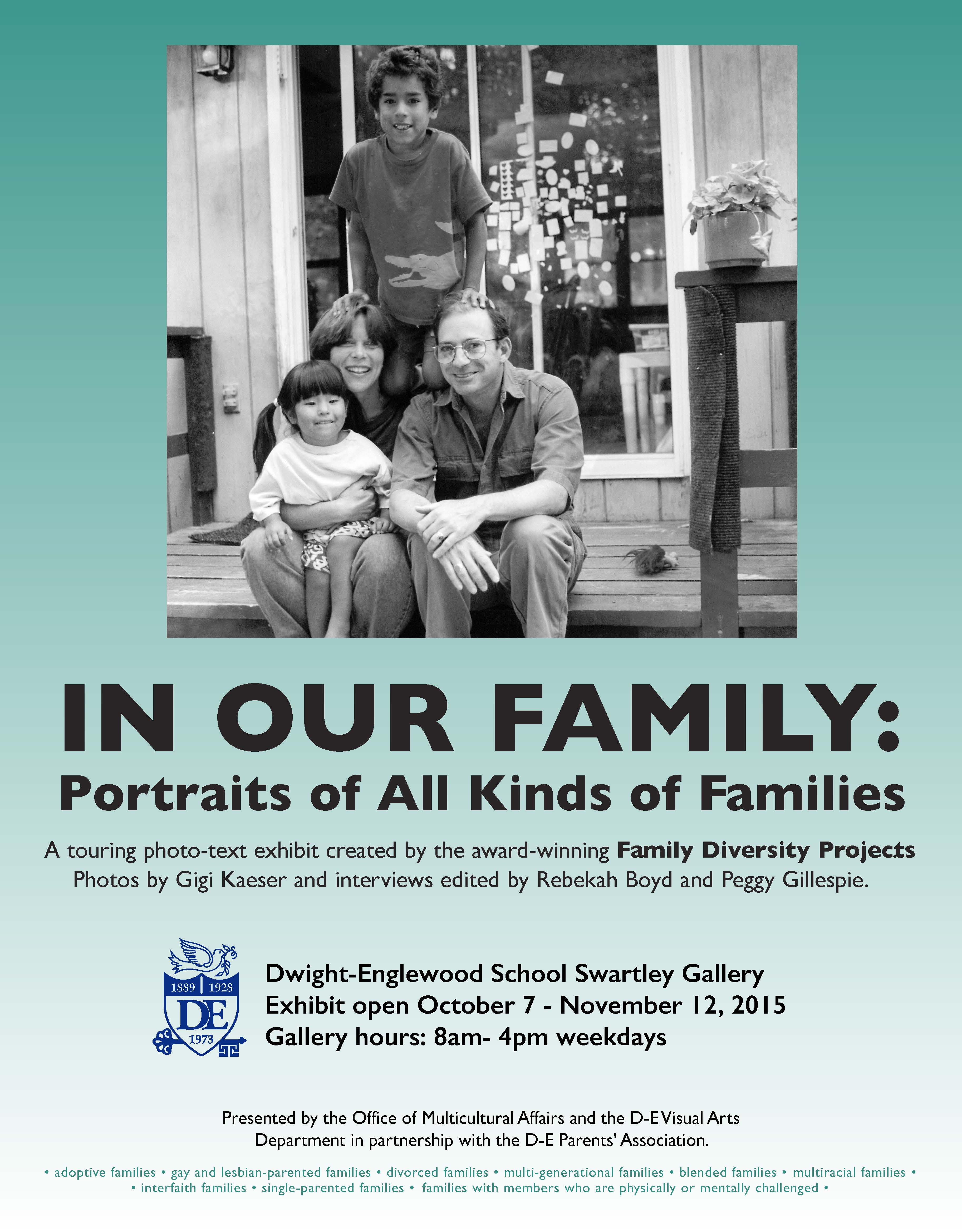 Parents of our 6's: In preparation for the 6th grade Identity Unit, the students visited "In Our Family", a photography exhibit in Swartly Gallery this past week. The art teachers and the team teachers devised age-appropriate reflection activities about family to accompany the visit and to help focus the work. At home, you may want to continue the discussions by asking about the exhibit and exploring the different meanings of family.
Spirit Week: Developing, nurturing, and enriching a sense of community takes many forms. Our Spirit Week is one way, of many, that is designed to help our students connect to something bigger than themselves. Research has shown that when a school community is passionate about their success and their activities, it reinforces a positive tone and sense of pride for the school's achievements. It helps connect the individuals to the greater school community. Dressing in themes, participating in the Pep Rally, cheering for House colors; these and other activities are a lighthearted way of expressing community. Greeting children in my bathrobe, for example, allows me to "let my hair down and have some fun". These kinds of changes from the normal routine can take some pressure off students and help them to feel less stressed. There is something about wearing crazy outfits that simply spreads joy throughout the grades and reinforces the sense of belonging. So, Go Bulldogs!!