As I walk the halls…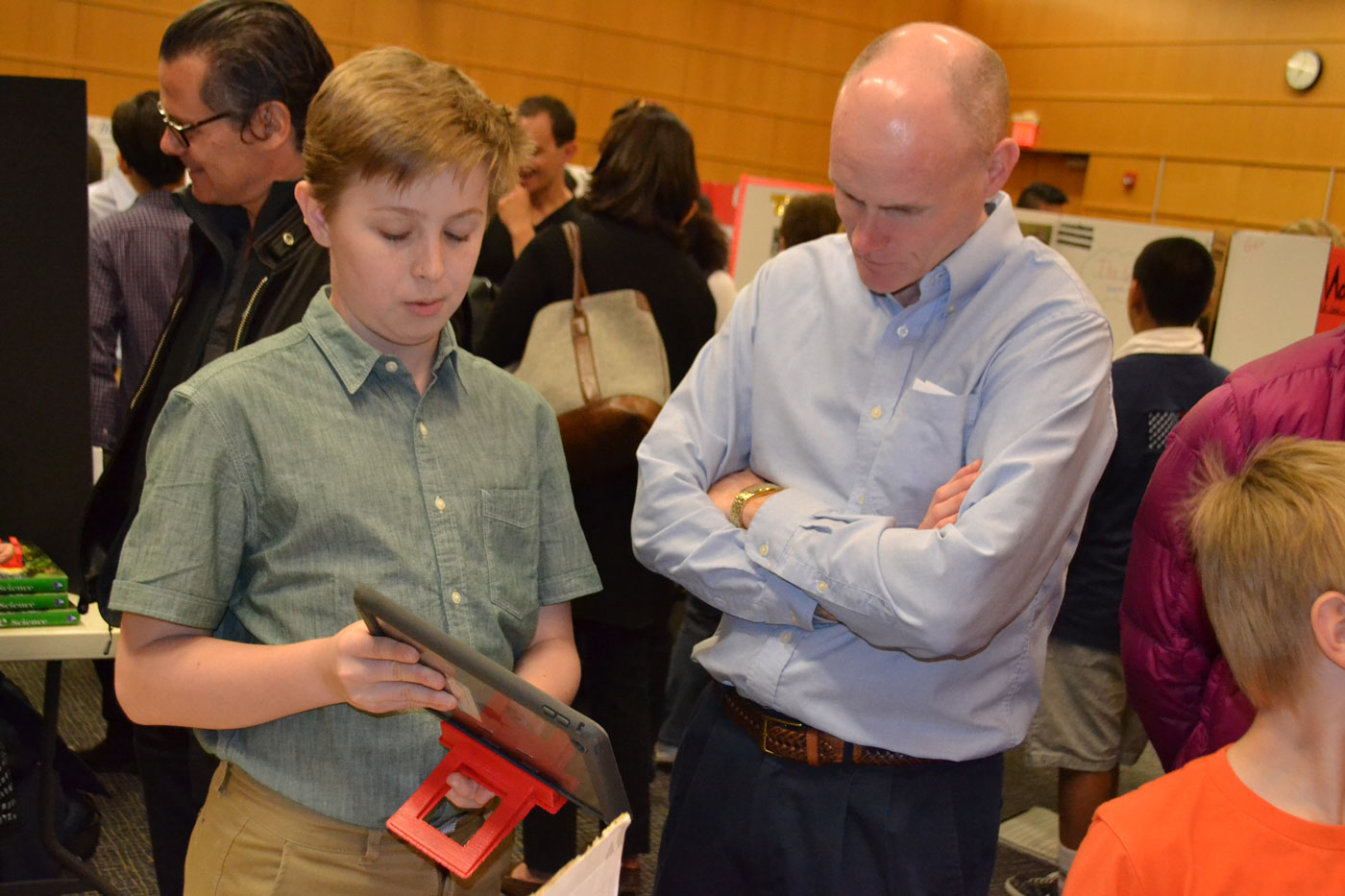 In 6th grade, students have been working on an essay in Social Studies comparing two Bronze Age Greek cultures. In Mrs. Segar's math class, students have been working the past two weeks on their "How can I relate to a million and a billion?" PBL. Finally, in Science, 6th graders have been investigating concussions/CTE in relationship to Newton's Laws of Motion and sports and in English, they have been reading Lions of Little Rock, while working on subject/verb identification.
This week the 7th grade is reflecting on their Conservation Conversation projects.  After the parent event last Friday, each student has been evaluating their persuasive strategies.  Students used a rubric and discussion questions to dive into the process of the project.  Wednesday, the students participated in a refugee simulation on Graham Field.  Groups of 7th graders formed families and experienced events that may occur during war time and displacement.  Through this process our hope is students will develop empathy and an understanding for the challenges refugees face.
Spring is a busy and engaging time for the 8th Grade. In science class, the students are currently choosing their topics for Scitube, learning about databases and working on their research proposals.  The current learning of radicals and exponents in math class will eventually aid students in analyzing their data and creating graphs for their Scitube experiments.  In history class, students are beginning their studies of the Civil Rights movement by recognizing how Reconstruction ultimately failed and created a segregated South. Finally, in English the students are tackling Shakespeare's masterpiece Romeo and Juliet in addition to creating their own masterpieces for the Portfolio project. Overall, it is an exciting time to be an 8th grader.
In the World language classes, our 6th graders are learning about clothing from different regions of Latin America and Spain, and at the same time developing their PBL where they recreate some of these beautiful outfits. The 7th graders are working on hobbies and pastimes. Some 8th grade classes started to learn about the main holidays in the Hispanic world. Other classes are learning about food and healthy eating habits and the great contribution of the Aztec, Mayas and Incas to our current diet. Students use the D-E Garden to experience the process of planting and harvesting their own crops, like tomatoes, potatoes and corn. They are also preparing for the upcoming World Language Festival on May 5th.